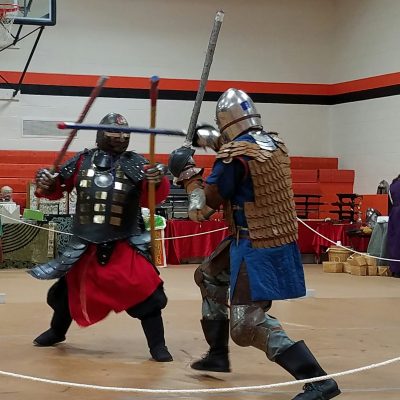 Regular practices are every Wednesday evening from 7:00PM-9:00PM.
Our monthly meetings are held on the first Wednesday of the month.
Location: Bethel Wesley United Methodist Church
(Activity Center)
1201 13th Street
Moline, IL 61265
At this time, we are not allowing any communal food or drink.
All attendees will be required to wear a mask.
All attendees will be required to show proof of full COVID vaccination or proof of a negative COVID test within 72 hours of attendance date.
We also require all attendees to fill out a sign in sheet upon arrival at any meeting or practice.
Although the SCA complies with all applicable laws to try to ensure the health and safety of our event participants, we cannot eliminate the risk of exposure to infectious diseases during in-person events. By participating in the in-person events of the SCA, you acknowledge and accept the potential risks. You agree to take any additional steps to protect your own health and safety and those under your control as you believe to be necessary.